Here at Old Bones Therapy we offer 3 different types of compression knee braces. All 3 styles offer targeted compression and moderate knee joint support.
Unlike most knee supports on the market, Old Bones Therapy compression sleeves are made of a super soft and comfortable knitted fabric, instead of thick and bulky neoprene. The knit is lightweight, breathable and moisture wicking. Best of all the fabric contours to the shape of your knee and provides targeted compression which increases circulation, muscle endurance and promotes faster recovery times.
Each of our knee sleeves includes an innovative patella shaped gel pad which works to stabilize the knee and align the kneecap.
The #1 question we usually get from customers is to describe the difference between our 3 types knee sleeves:
Which knee brace you pick will depend on the level of support best for your needs along with what your doctor recommends. Deciding factors may include whether you are looking for pain relief, are recovering from a recent knee surgery or the type of injury you may have.
All 3 types of Old Bones Therapy compression knee braces are built on the same knitted compression sleeve. Below we'll dive into the differences between the OG, Springed and Hinged versions.
---
"OG" COMPRESSION KNEE BRACE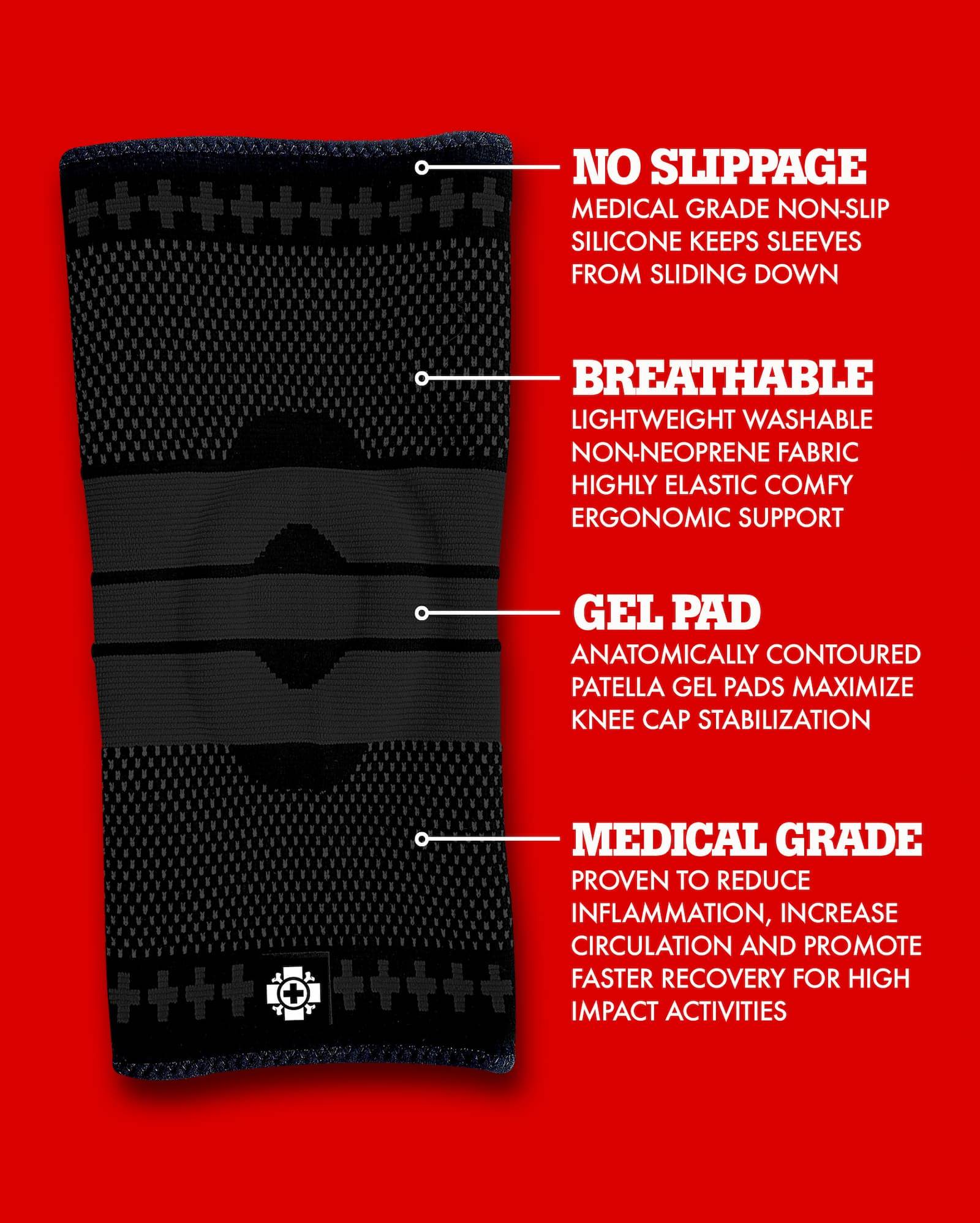 The OG Compression Knee Brace is our most popular, entry level compression sleeve. The no-frills design combines our breathable knitted fabric, targeted compression and a unique patella shaped gel pad for knee stabilization. It also has a silicone lining on the inside of the upper edge to prevent the knee brace from slipping down.
Benefits:
INCREASED KNEE STABILITY LESS BULK - Innovative knee brace design includes patella shaped gel pad for maximum joint and kneecap stabilization. All the security and support without the added bulk.
PERFORMANCE BOOSTED KNEE SLEEVE - Medical grade compression increases circulation, muscle endurance and promotes faster recovery times. Having a secure and protected knee leads to increased confidence and better performance.
BREATHABLE KNITTED FABRIC - Made from lightweight, comfortable, non-neoprene, washable fabrics. This highly elastic, ergonomically designed knee support will conform to the shape of your body providing you with maximum support and flexibility.
COMPRESSION BENEFITS - Alleviates the effects of high impact activities such as running, basketball and skateboarding. Proven to reduce inflammation and provide pain relief from minor injuries or post surgery aches and pains.
STAYS UP AND WON'T SLIDE DOWN - Knitted compression combined with a silicone lining prevents these knee braces from sliding down.
---
COMPRESSION KNEE BRACE WITH SPRINGS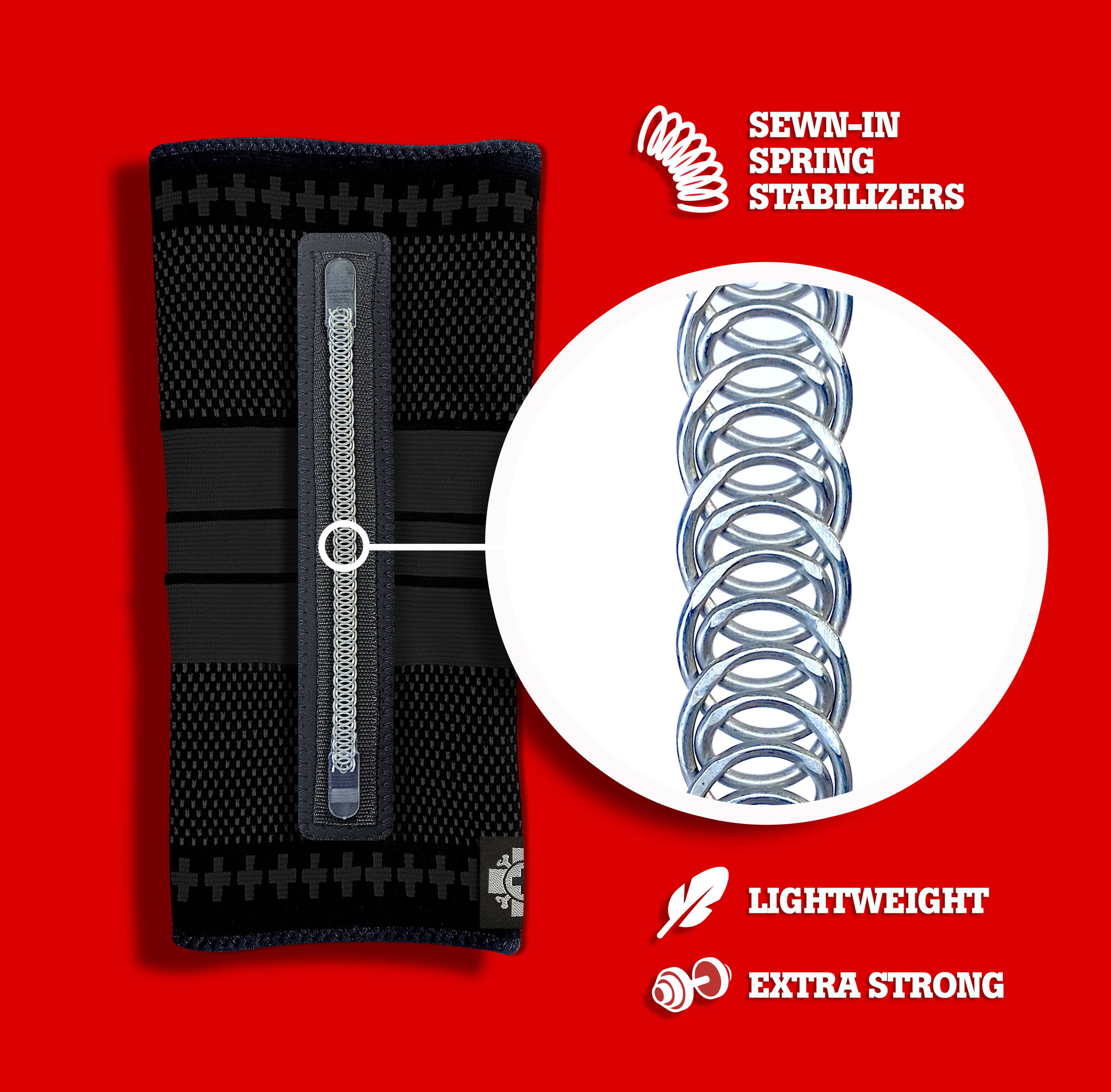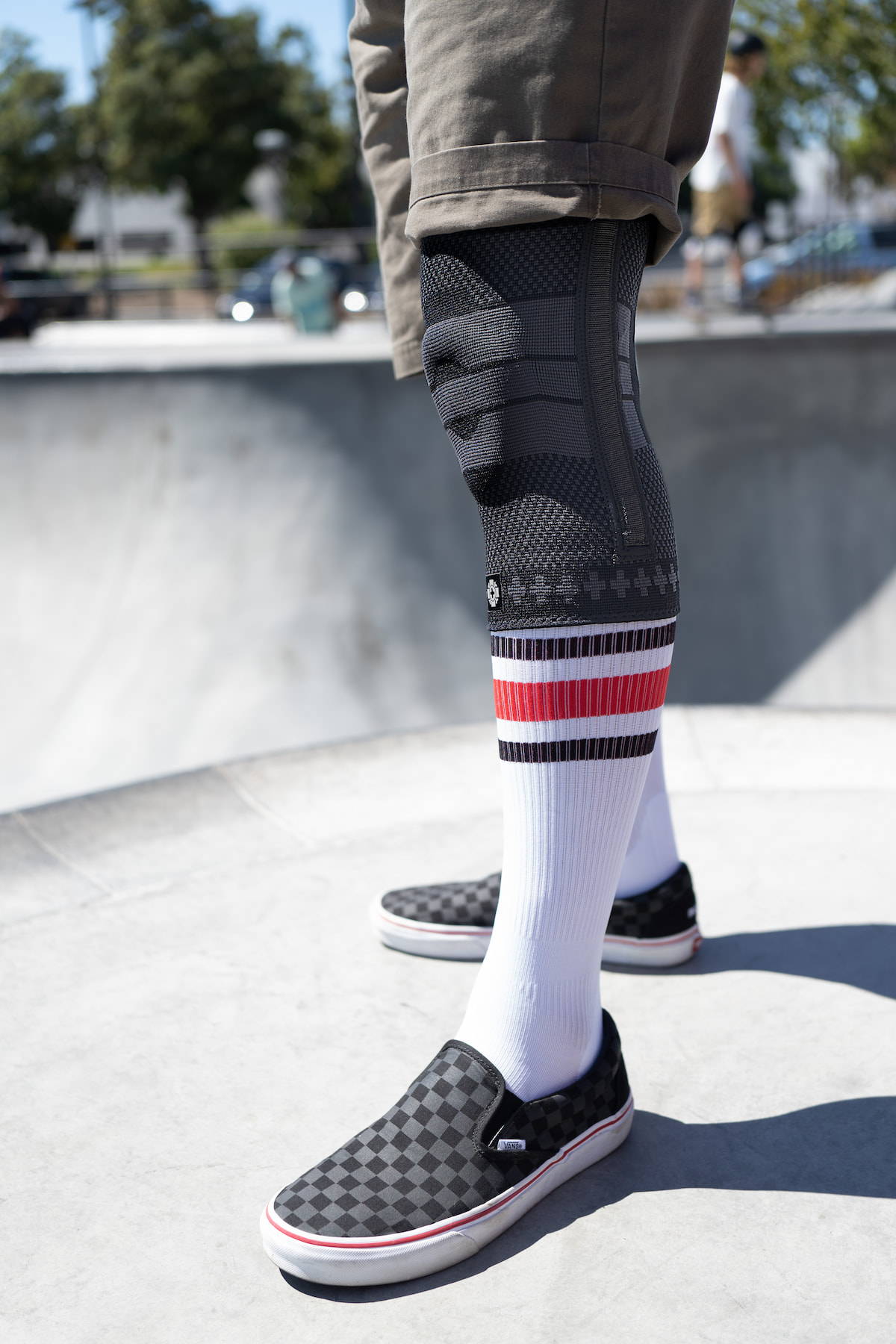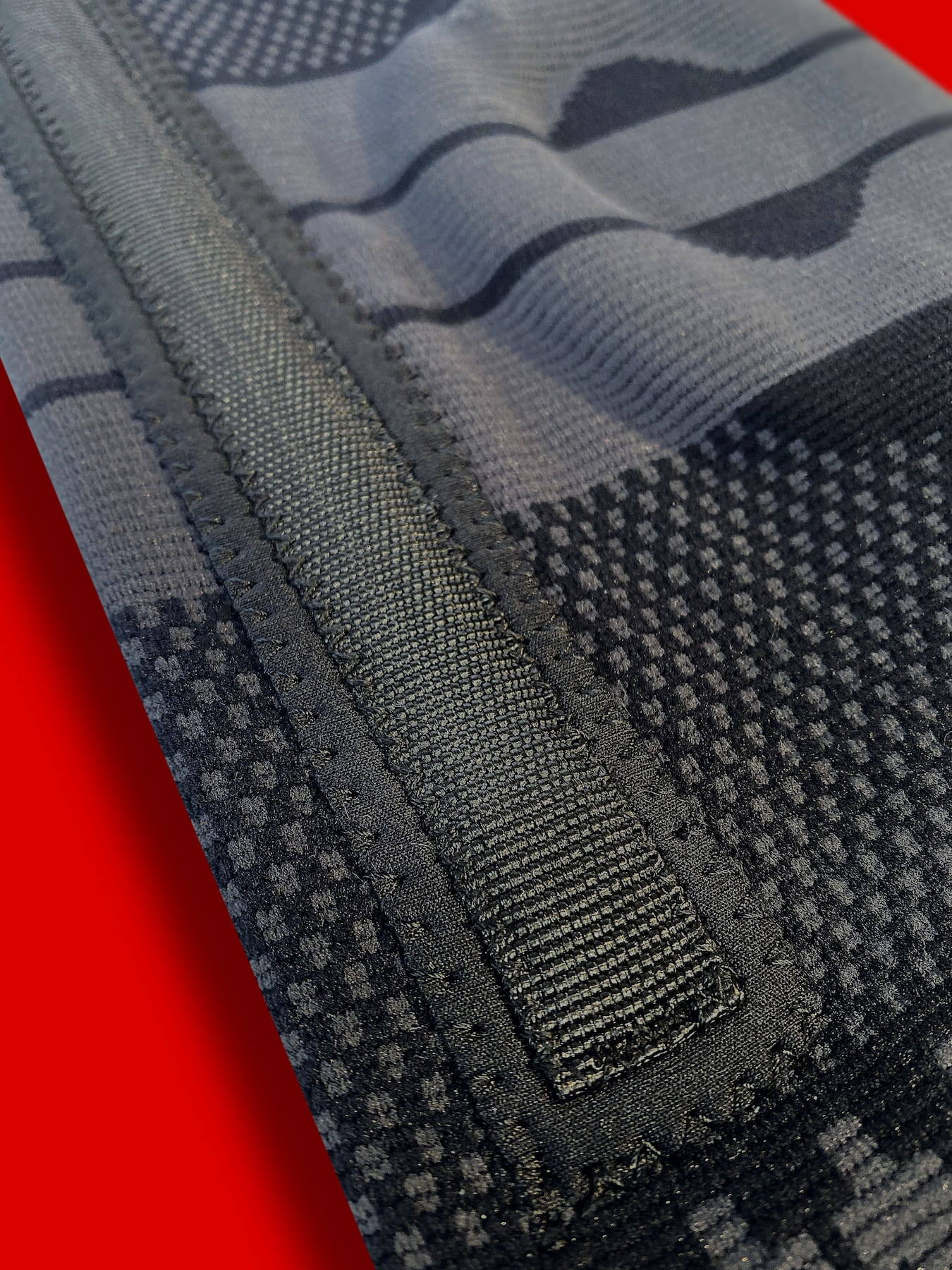 The Compression Knee Brace with Springs is especially useful for treating osteoarthritis and pain related from bone on bone contact in the knee. It does this by reducing the load on the knee joint using an innovative spring design.
The lateral springs are layered on top of our knitted compression sleeve between a padded layer of neoprene and heavy duty nylon for added protection.
The springs help to keep the knee support securely positioned while allowing complete flexibility and bending of the knee.
---
COMPRESSION KNEE BRACE WITH HINGES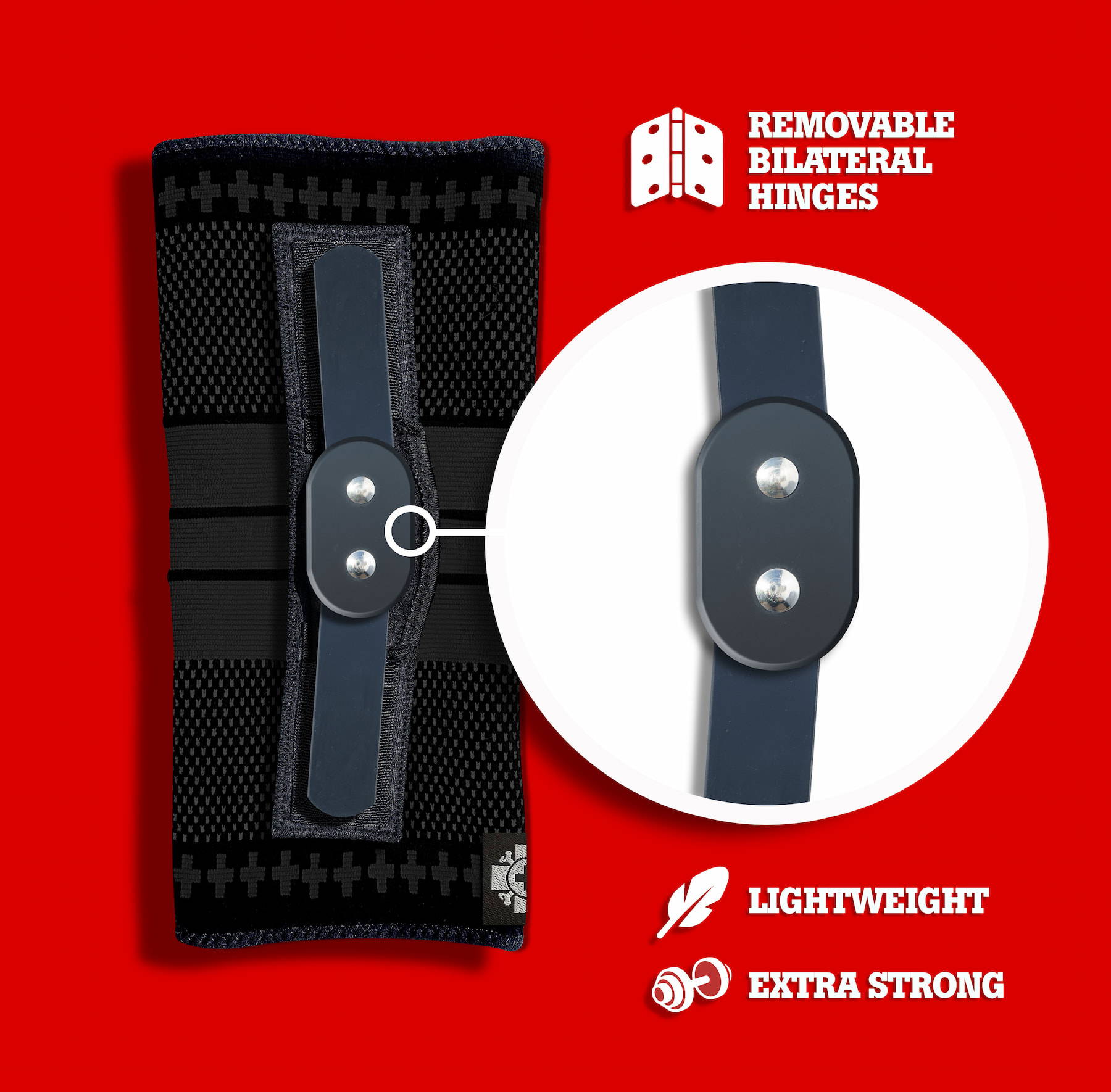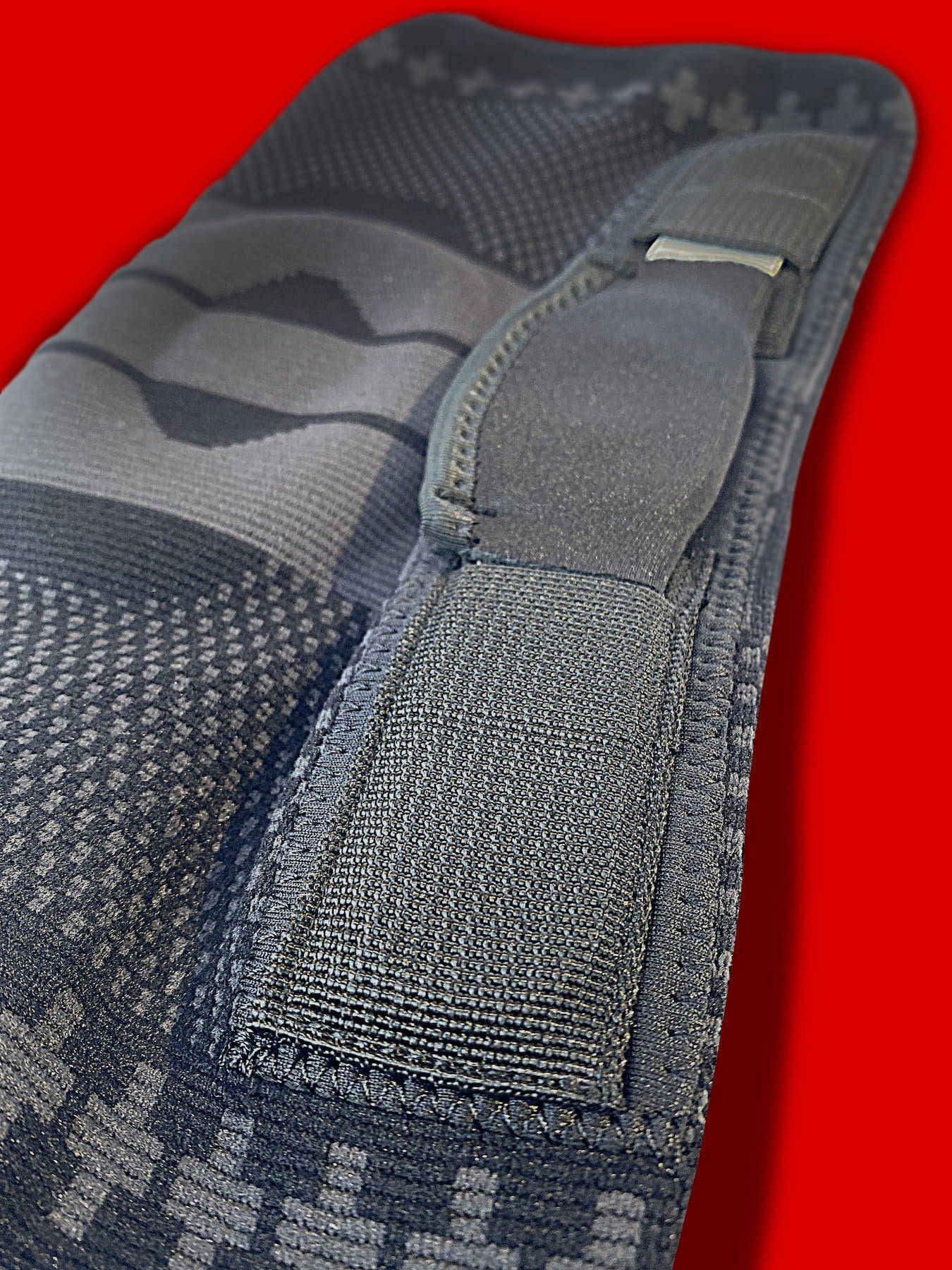 The Compression Knee Brace with Hinges offers our highest level of support. These knee braces have lateral hinges built into the sides of our compression sleeves which allow movement in a single direction only. The hinges prevent unwanted side-to-side motion and hyperextension. The Old Bones Therapy hinged knee brace is perfect for post-surgery recovery and for athletes who need a higher level of protection and support.
The hinges are layered on top of our knitted compression sleeve between a padded layer of neoprene and heavy duty nylon for extra protection. Each hinge has a removable neoprene cover and can be removed from the knee brace if needed.
Although slightly heavier, our hinged knee brace will keep your knee in proper alignment when it bends, which helps to avoid further injuries.
---
All Old Bones Therapy compression knee braces can be worn during exercise or on their own for comfort and pain relief. They are lightweight, breathable and easily fit underneath clothing.
100% designed and tested by skateboarders.
Thousands of happy customers.
REVIEWS
"The Old Bones Therapy Compression Knee Brace with Springs are game changers for me. My knees get a ton of support, they're super comfortable, and I can have longer riding sessions without having to sit out for a bit."
"I use them when skating, snowboarding, mountain biking, hiking and even surfing when needed. They give my knee the perfect amount of compression and support to keep me crushing."
"The added springs increase support and pain relief. The springs also keep the sleeves from sliding down which I love. You guys are miracle workers. I now use these for not only skateboarding at the age of 50 but also for my full-time job in construction."
"Best hinged kneebraces on the market! These are super awesome, super comfy stay in place and fit amazingly under kneepads!!!"
"Love these! Feel great in the gym, on walks and under a knee pad when at skatepark or anywhere else "things" can happen. Highly recommended!"